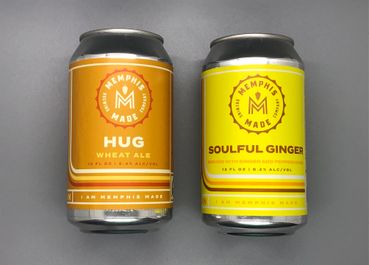 With summer right around the corner, we've decided to release some lighter beers to help your transition into warm weather drinking.
Look for HUG and Soulful Ginger on tap and in cans at our taproom and around Shelby County bars and restaurants starting this week.
They should be in North Mississippi and West Tennessee in a few weeks.
HUG is a smooth wheat ale with late addition hops that clocks in at 5.4 percent ABV.
We developed this beer last year during the pandemic, when we had a hard time remembering the sweet embrace of a good HUG. 
Soulful Ginger is a golden saison brewed with candied ginger and peppercorns.
The ginger gives it a unique sweetness and spiciness. 
This light and refreshing beer, with an ABV of 6.2 percent, goes well with many Asian dishes.