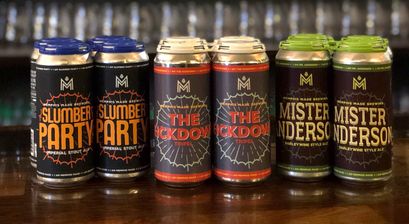 If you visit our tap room regularly, you know we like to change up the beer selection.
Well, now we're releasing a few of our high gravity favorites in a new format.
We've packaged up The Kickdown, Slumber Party and Mr. Anderson in 16 ounce cans and put them in a four pack so you can take them wherever you drink beer.
The Kickdown debuted last Saturday at tap room and are being sold in stores this week. 
Slumber Party and Mr. Anderson will be released in the tap room this Saturday and then be released to the market in the coming weeks.
Cheers!